James L. Hagar Esq.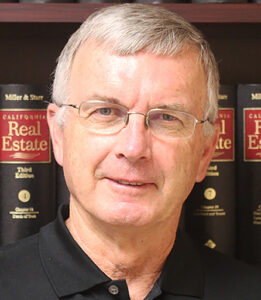 Jim received his Bachelor's Degree from U.C. Berkeley and attended law school at the University of California -Hastings. In 1973, Jim passed the bar and moved to Vista.
He has served as a member on the Vista Unified School District Board of Trustees for twelve years and coached over 50 seasons of youth sports teams, including soccer, softball, Little League and girls' and boys' basketball. Jim also coached the Varsity Academic Team at Rancho Buena Vista High School for 15 years, with one of his teams winning the County championship.
In addition, he serves on the Board of Directors for North County Lifeline, Operation HOPE- Vista, and the Vista Teachers Association Scholarship Foundation. The City of Vista recognized his contributions by naming him its Person of the Year for 2013.
Cary L. Cotten Esq.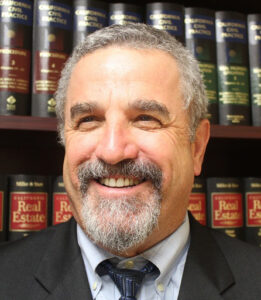 In 1973, Cary graduated from Vista High School. He continued his education at Palomar College for two years where he performed as an outstanding student and athlete. He moved to Illinois in 1975 to attend Wheaton College. Here, he received his Bachelor's Degree with Honors in Mathematics and held the school record for shot put.
He went on to the University of San Diego School of Law where he graduated Cum Laude in 1980. He started as an Associate at Shadle, Hunt and Hagar Law Offices and in 1982, the firm made him partner. Five years later, Jim and Cary became sole owners of Hagar and Cotten.
Cary has served as a Judge Pro Tem in Family Law, Civil Law and Small Claims Court. He has even had a couple of his own cases published by the Court of Appeal: Burtscher v. Burtscher and the Estate of Bridgeman.
Cary has served as the President of Kiwanis Club of Vista, Kiwanis Club of Sunrise Vista and also President of the Boys & Girls Club of Vista. Currently, Cary also acts as a Mediator to his clients and the community.
Dari Lopez
Legal Assistant to Jim
Dari has over 30 years experience in many areas of law as a legal assistant. Her knowledge and understanding is valuable in her strive to help clients through the tough aspects of dealing with legal matters.
Felicia Pearce
Legal Assistant to Cary
Felicia has been with Hagar and Cotten for over 7 years. She works well with clients to help make the difficult and often arcane process of a case as easy and understandable as possible.
Melanie Hernandez
Office Manager
Melanie has been with Hagar and Cotten for over 7 years. She assists in the development and implementation of firm policies and procedures; manages and oversees the administration of practices within the firm. Her goal is to provide a friendly face upon entering the office and offer assistance, in English and Spanish, to clients.